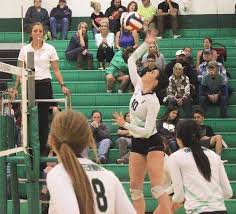 LadyWave in action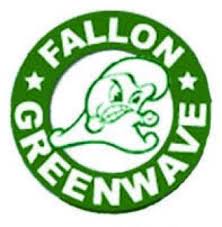 High school logo
The Institute for Safety and Health Management is proud to be a supporter of the LadyWave VolleyBall teams
YUMA, ARIZONA, UNITED STATES, September 12, 2017 /EINPresswire.com/ — Churchill County High School has three LadyWave VolleyBall teams; Freshman, Junior Varsity and Varsity all under the guidance of head coach Patty Daum.
Donations received by the team help the student-athletes with warm-ups, equipment and volleyball camps.
What is impressive is that the teams give back to the community via their 'Pink Out Night'. Last season they made over $4200.00 and donated all gate monies and raffle proceeds to local cancer patients at Banner Churchill Community Hospital.
This year, they are doing a large fundraiser for the Mayor's Youth Fund called Kids Helping Kids. All the proceeds from raffles, game balls, gate money, etc. will go back into the fund to help young people and their families in time of need, such as sports oriented projects, basketball hoops in at risk neighborhoods, and support for local musical and theatrical programs that foster youth esteem.
According to Larry Curtis, CEO of ISHM, "The staff was so very impressed with the students for wanting to donate back to their community. Their 'Kids helping Kids' is a vivid example of what dedicated students can achieve. We feel blessed to be able to support such a great program".
ISHM hopes other organizations are able to assist high school athletes as they reach higher and higher to learn and give.
GO LADYWAVE VOLLEYBALL!!!!!
Larry Curtis
Institute for Safety & Health Management
8772014053
email us here

Source: EIN Presswire