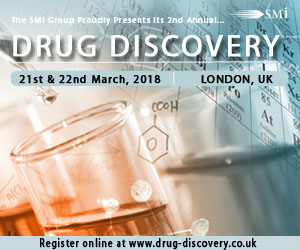 SMi reports: SMi's latest sponsor for Maritime Reconnaissance & Surveillance Technology 2018 is Airborne Technologies GmbH
LONDON, ENGLAND, October 31, 2017 /EINPresswire.com/ — SMi reports: SMi's latest sponsor for Maritime Reconnaissance & Surveillance Technology 2018 is Airborne Technologies GmbH
Airborne Technologies GmbH is the latest sponsor for SMi's Maritime Reconnaissance & Surveillance Technology conference 2018. The organisation will be presenting an exclusive session on day 1 of the event. Presentation details to follow. SMi offer sponsorship, exhibition, advertising and branding packages, uniquely tailored to complement your company's marketing strategy. Prime networking opportunities exist to entertain, enhance and expand your client base within the context of an independent discussion specific to your industry. Should you wish to join the increasing number of companies benefiting from sponsoring our conferences please call Sadia Malick on +44 (0) 20 7827 6748 or email: smalick@smi-online.co.uk
The conference taking place in January promises to be the biggest yet, featuring focused discussions of emerging technologies, informative presentations and networking opportunities. With the aim of delivering clear and accurate maritime situational awareness, the conference will provide an unrivalled insight into the activity and priorities of military fleets, maritime authorities and industry experts that are at the forefront of innovation in the marine domain.
On day two of the conference there will be an interactive panel discussion which will provide an overview of "Enhancing Maritime Intelligence Sharing Amongst Nations and Naval Agencies Involved in the Mediterranean". The discussion will cover how interoperability in the Mediterranean environment can be improved, challenges to effective sharing of information and how to remedy them, gathering maritime intelligence from space and updates and lessons from 2017. The session will be led by Rear Admiral Anthony Rix, Former Flag Officer Sea Training, Royal Navy; Rear Admiral Piero Pelizzari, Head of ICT and Monitoring Systems, Italian Coast Guard Headquarters; Captain Stefano Calvetti, Head of the Intelligence Office, Italian Navy; Mr Guy Thomas, President, C-SIGMA, Multinational Maritime Security Centre of Excellence.
Alongside the two-day event there will be a pre-conference workshop held on 29th January 2018. The workshop will be hosted, once again, with space technology leader C-SIGMA to deliver an exclusive session. Guy Thomas, Director of C-SIGMA will be hosting the workshop on "Improving International Collaboration in Space to Enhance Maritime Situational Awareness".
For further information and to register visit: http://www.maritime-recon.com/einpresswire
3rd Maritime Reconnaissance and Surveillance Technology
30th – 31st January 2018
Crowne Plaza Rome St. Peter's Hotel & Spa, Rome, Italy
Media: Contact Natasha Boumediene on nboumediene@smi-online.co.uk
Booking: Contact James Hitchen on jhitchen@smi-online.co.uk
________________________________________________________________________
About SMi Group:
Established since 1993, the SMi Group is a global event-production company that specializes in Business-to-Business Conferences, Workshops, Masterclasses and online Communities. We create and deliver events in the Defence, Security, Energy, Utilities, Finance and Pharmaceutical industries. We pride ourselves on having access to the world's most forward thinking opinion leaders and visionaries, allowing us to bring our communities together to Learn, Engage, Share and Network. More information can be found at http://www.smi-online.co.uk
Natasha Boumediene
SMi Group
+44 (0) 207 827 6020
email us here

Source: EIN Presswire